We realize that, from time to time, technical issues may arise with your lessons, so we wanted to take a moment to outline the best steps to take in order to have your issues resolved as quickly and efficiently as possible:
1) To avoid most issues,
before starting any lessons on Verbling please close all other programs and browser tabs that are using
(or
might
use)
the camera/microphone
(e.g. YouTube, Skype, Zoom, WhatsApp web etc.). Then,
relaunch browser
.
2) If that doesn't work,
try switching to a different browser
(remember: only
Chrome
and
Firefox
are fully supported by Verbling, so it's a good idea to have both installed, just in case).
3) If the error persists,
try shutting down/rebooting your computer completely
.
4) If the issue is still not resolved,
please take a screenshot of the browser code
(both student AND teacher whenever possible) by right-clicking and choosing "Inspect" and then choosing the "Console" tab, so that Verbling Support may investigate and properly diagnose the issue: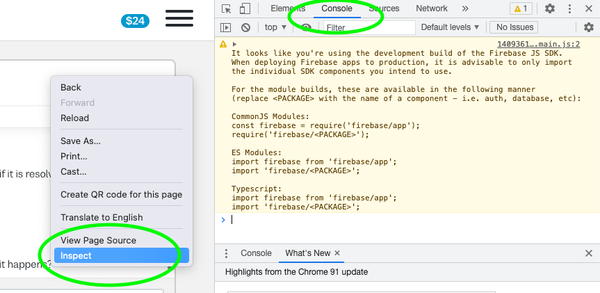 5) In addition, please
always include the link to the lesson/lesson ID
, so that we can see exactly what went wrong.
6) Then send all that information to Verbling Support so that they can investigate and take the necessary steps:
Thank you for your cooperation and patience!