Yes, teachers and students have the ability to record and send audio/videos via Verbling chat. This feature can be very helpful for pronunciation exercises!
Just click the green plus icon and choose "Record snippet" from the menu: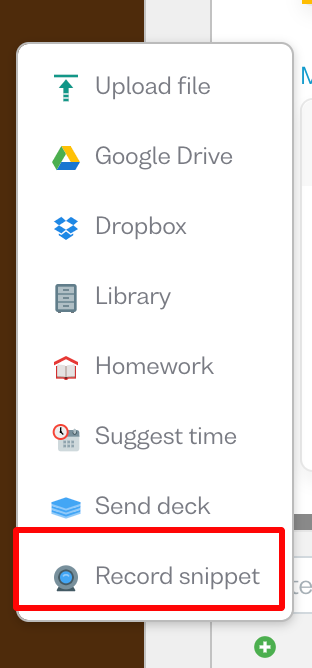 Next, click the red "Record" button to record video and audio. Please note that you may click the buttons on the left to toggle the microphone or camera on or off if you prefer to record audio-only or video only.
Finally, click "Use" to send your video to your student or teacher.