What are trial lessons?
A trial lesson is a discounted, 30-minute private session for you to get to know the teacher and develop a learning plan. Only one trial lesson is available per teacher.
You can contact the teacher to get more info about the trial lesson structure and what it covers.
How do I schedule a trial lesson?
To schedule a trial lesson, please do the following:
1. Click on Find a Teacher.
2. Click on the profile of a teacher you are interested in scheduling a trial with.
3. Click the blue "Book Trial" button on the right side of the teacher's profile page.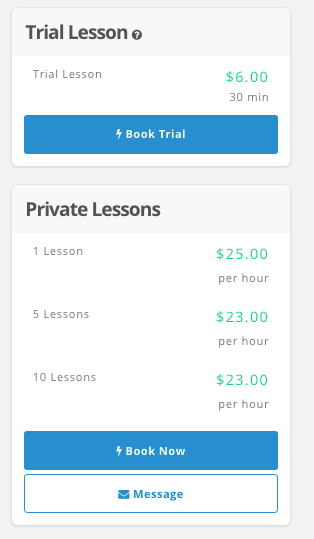 NOTE: If you don't see the "Trial Lesson" option on the teacher's page, it is because he or she does not offer this option. Most teachers do offer trials, some do not.
4)The teacher's availability calendar will appear. Select a green time slot for your lesson to occur.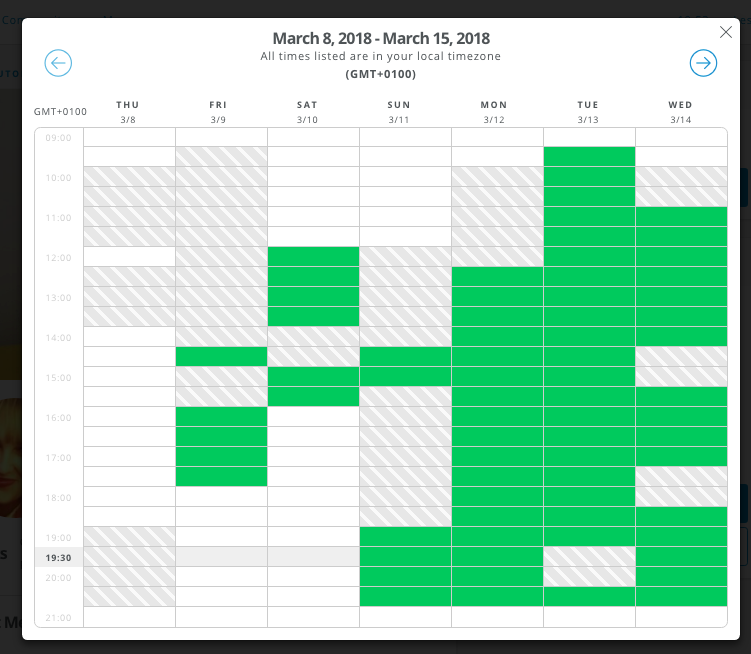 5) On the checkout page, add a form of payment. Or, if you already have a form of payment on file, click "Complete Secure Checkout".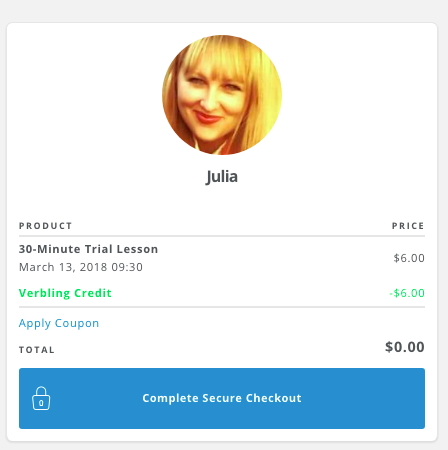 6) Enjoy your trial lesson!
How many trial lessons can I take?
In general, students may take as many trial lessons as they want. The only restriction we have is that students may only take one trial lesson per teacher.