All lessons on Verbling are listed in the timezone you set here: https://verbling.com/settings/profile/general .
Your local time is listed near your name and location in the top left corner of your Verbling dashboard.

So, if you see a lesson scheduled for 3 o'clock, that means 3 o'clock in whatever timezone you set. If you go travel, you have to change your timezone manually.
If your timezone at Verbling (the one you set up in settings) doesn't match the clock on your computer, you'll see the notification in the top right corner of the Dashboard: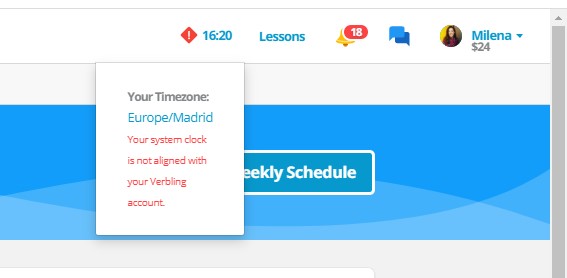 In this case, align your clocks accordingly, otherwise your lessons will be scheduled incorrectly.