On rare occasions, teachers may have personal or technical issues that prevent them from making your lesson.
If your teacher had connection/technical/personal issues after the lesson started and that prevented you from taking a lesson, you can request partial or full refund or rescheduling this lesson:
1) Go to your Dashboard.
2) Find the lesson, click on the little arrow and select "Report issue to Teacher"

3) In the pop-up screen, check the check box next to relevant reason: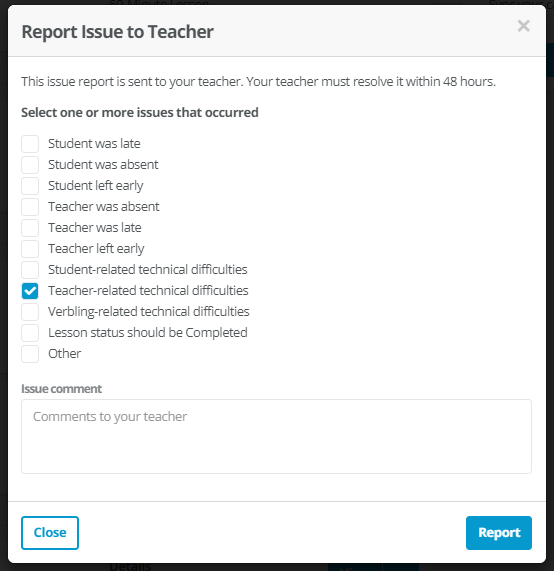 4) Optionally, include comments about the situation. These comments will be communicated to your teacher.
5) Click "Report".
6) Your teacher will have 48 hours to resolve the issue.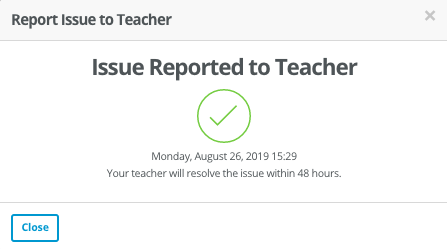 IMPORTANT:
1. If you report an issue with your lesson, but do not file a support request, then the Verbling Support team will be unaware of any issue that happened until a support request is filed. Our team is never notified of issue reports until a teacher or student reaches out to our team directly at support@verbling.com.
2. If you report an issue with your Verbling lesson and your teacher does not resolve it within 2 business days, please reach out to our team so we are able to resolve your issue report for you!