In order to help teachers provide a clear learning structure for students, Verbling offers Progress Tracking Tools, including an Initial Assessment, Learning Plan, Study Plan and Lesson Reports.
Please note that the use of these tools is optional. Teachers may choose to use the Progress Tracking Tools to help guide a student's language learning and show students their progress, or teachers may continue using their own methods instead.
1. Initial Assessment
After meeting with a student for the very first time, the teacher will be prompted in their notifications to complete a short Initial Assessment for the student, like so: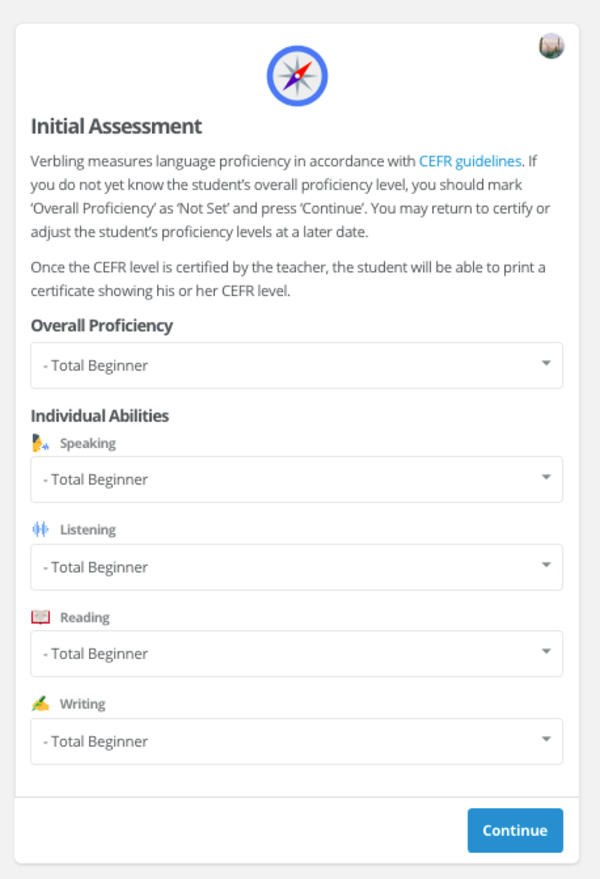 If the teacher isn't sure of the student's level at this point, the teacher can mark it as "Not Set" and can always change it later in future progress reports.
2. Learning Plan
Next, the teacher will be prompted to write a short Learning Plan: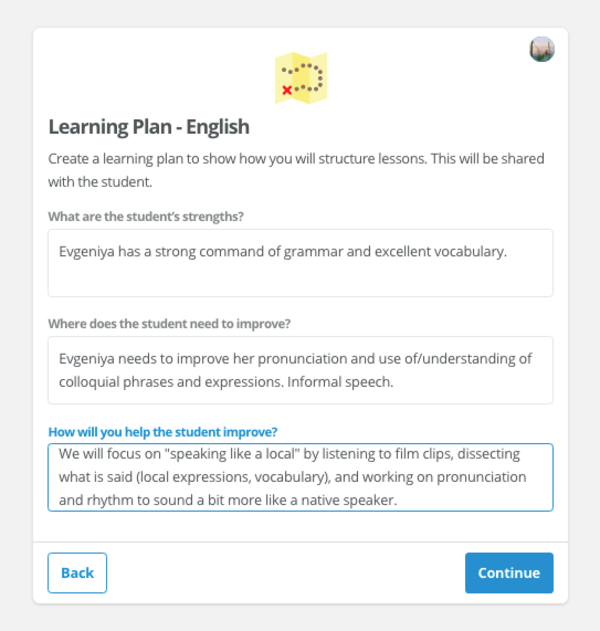 The object is to have a starting point and provide a bit of a structure for the student so they know what the teacher plans to focus on.
3. Study Plan
And finally, on the last screen, the teacher will create a simple Study Plan: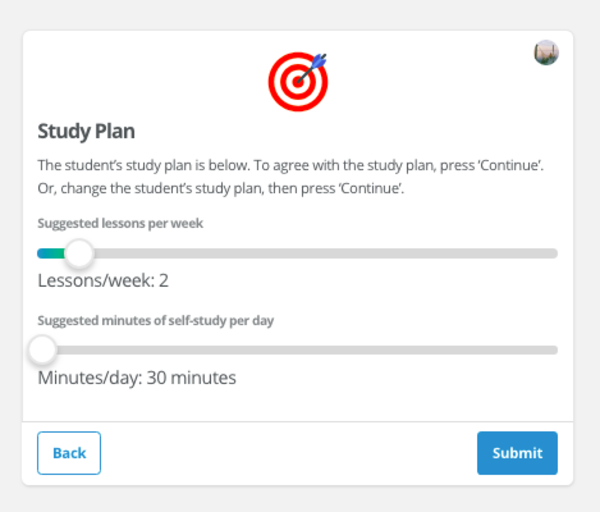 The study plan gives students an idea of much time they'll need to dedicate to studying and learning in order to achieve their goals.
4. Lesson Report
Then, after each class, teachers are prompted to fill out a Lesson Report, which states what was studied in the class and what the student needs to do before the next class.
All Progress Tracking Reports are easily accessible right in the message thread between the teacher and student.
The student will also receive a notification at the top of their Dashboard about these items along with a button they can click to view the report.
Finally, if you are a teacher who prefers not to use Progress Tracking Tools, you may ignore the notifications or turn off Progress Tracking notifications by going to Settings Notifications and unchecking the appropriate box(es) under "Teachers".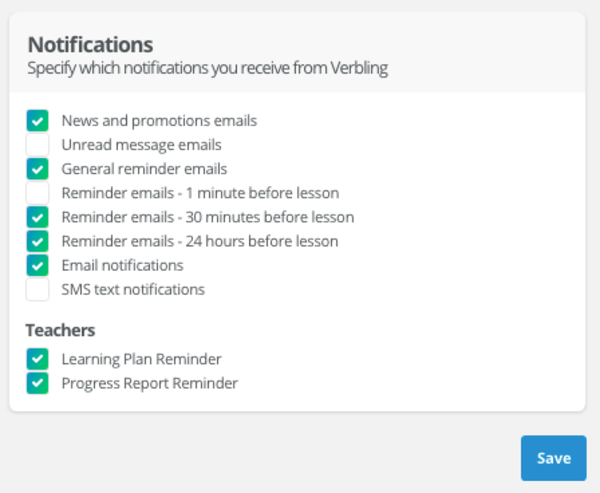 Note, that if your student was more than 10 minutes late, the notification might not be prompted. In this case, you can create a learning plan or a progress report for this student by going to Teacher Admin > Students.