At any time after completing a session, students may leave an anonymous rating (1-5 stars). Additionally, students may choose to leave a public comment or compliment.
First, students will see this screen: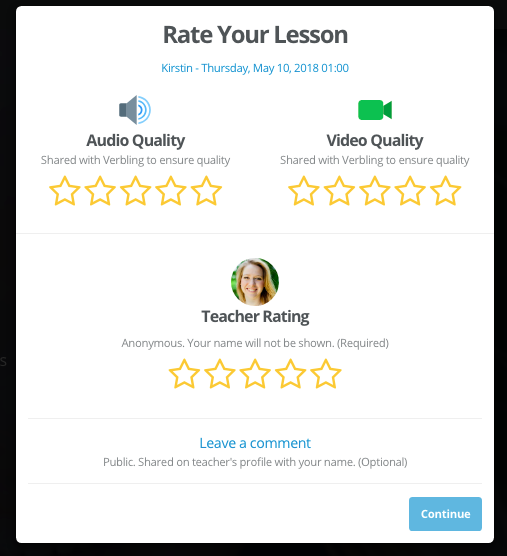 Ratings
Students are prompted to rate audio quality, video quality, and teacher separately. Audio and video ratings are shared with Verbling only. Teacher ratings are shown on a teacher's profile, but they are anonymous. That means that the student's name will not be shown. These 3 ratings are required.
If a student rates a teacher with 1-3 stars, an option to send the teacher direct, private feedback about the rating will be shown: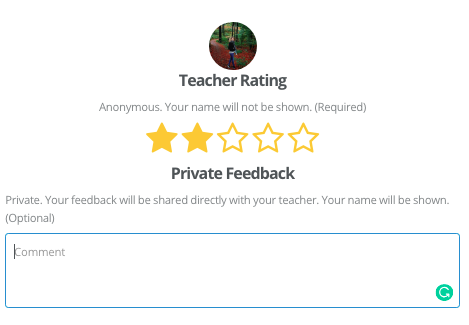 Comments
Students may choose to leave a comment. Comments are publicly shared on a teacher's profile, along with the student's name. Comments are optional.

Next, students will see this screen: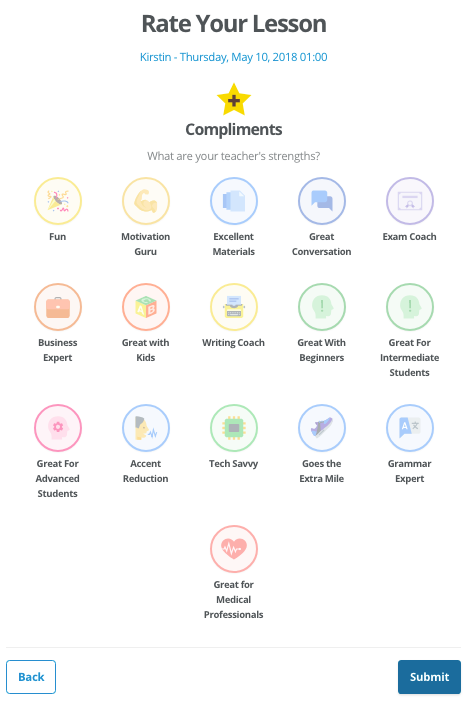 Compliments
Students will have the opportunity to add a compliment, that is, to give a teacher credit for something they specialize in or do particularly well. This is optional.
On teacher profiles, ratings will show compliments, average stars, # of ratings and # of students, and comments from students, like so: