New Verbling users are able to redeem their first trial lesson free of charge. Trial lesson is a good way to meet your teacher, set goals and learn how Verbling system works.
Message the teacher to get more info about the trial lesson structure and what it covers.
Once you have created your account you can redeem your first free trial lesson with the teacher of your choice. Simply add your credit card or PayPal information.
NOTE: If you are using PayPal, per PayPal requirement, you will be charged $0.50 and immediately refunded to your PayPal account.
To claim your free trial, please do the following:
1) From the Find a Teacher page, find a teacher who offers a free trial lesson, denoted by a "Book free trial" button.

2) Click "Book free trial".
3) In the pop-up calendar screen, choose your desired meeting time from the teacher's available time slots.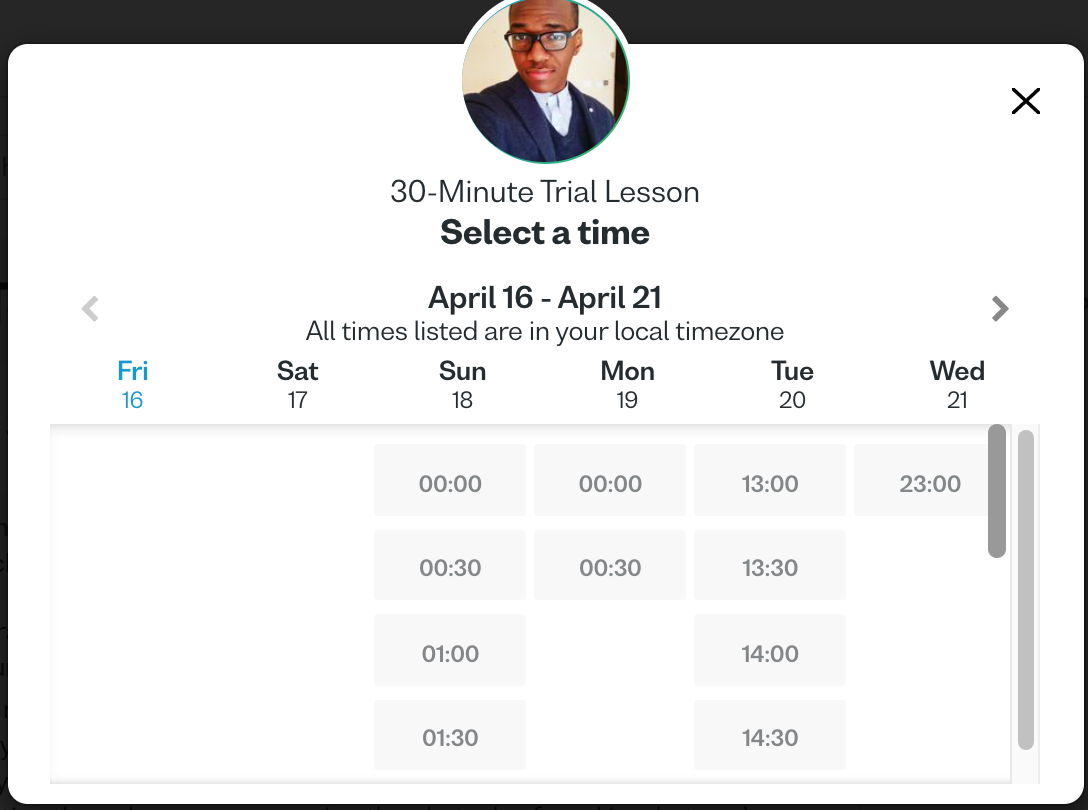 5) On the checkout page, add your credit card information.
NOTE: There is only one free trial per account per credit card or PayPal account. Your credit card will not be charged to redeem your free trial. After your first trial is redeemed, all following trial lessons will cost $6.36, not depending on teacher rates.
6) Click "Confirm".
You are all set for your free trial lesson!