Here is a list of some of the most useful teacher tools available on Verbling.
1. Screenshare
If you'd like to share your screen with your student while teaching a lesson, no problem! You'll need to install a browser extension if you're using Google Chrome, whereas Firefox users will not need to install anything.

Please see this article for instructions on how to screen share: https://support.verbling.com/hc/en-us/articles/360007885758-How-do-I-share-my-screen-
2. Collaborative Materials
Materials is a collaborative hub where all of your learning materials - including files, homework assignments, lessons plans and more - are accessible in one central place. This is where you will upload, store, and access all the materials you plan to use with your student.
To get to your Materials, just click on the lesson with your student on your Dashboard. Once on the lesson page, click the "Materials" button.

Then you'll see the option to upload materials as well as a list of materials you've used with the student thus far.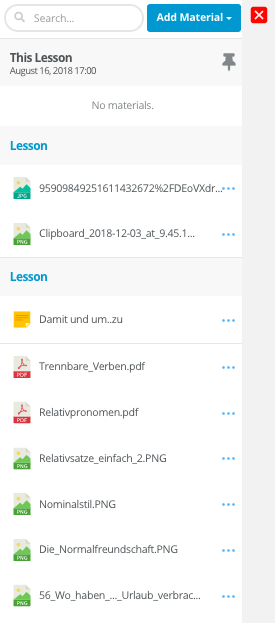 You can add Textpads, Library materials, Dropbox and Google Drive files, links, Youtube videos, Vocabulary decks and Audio/video snippets.
3. Whiteboard
When you upload a file to the Workspace and open it, you'll notice a toolbar at the top of the screen. This is your Whiteboard. This allows you to type or draw on the document, and your student can see your markings in real time, and even make markings of his or her own.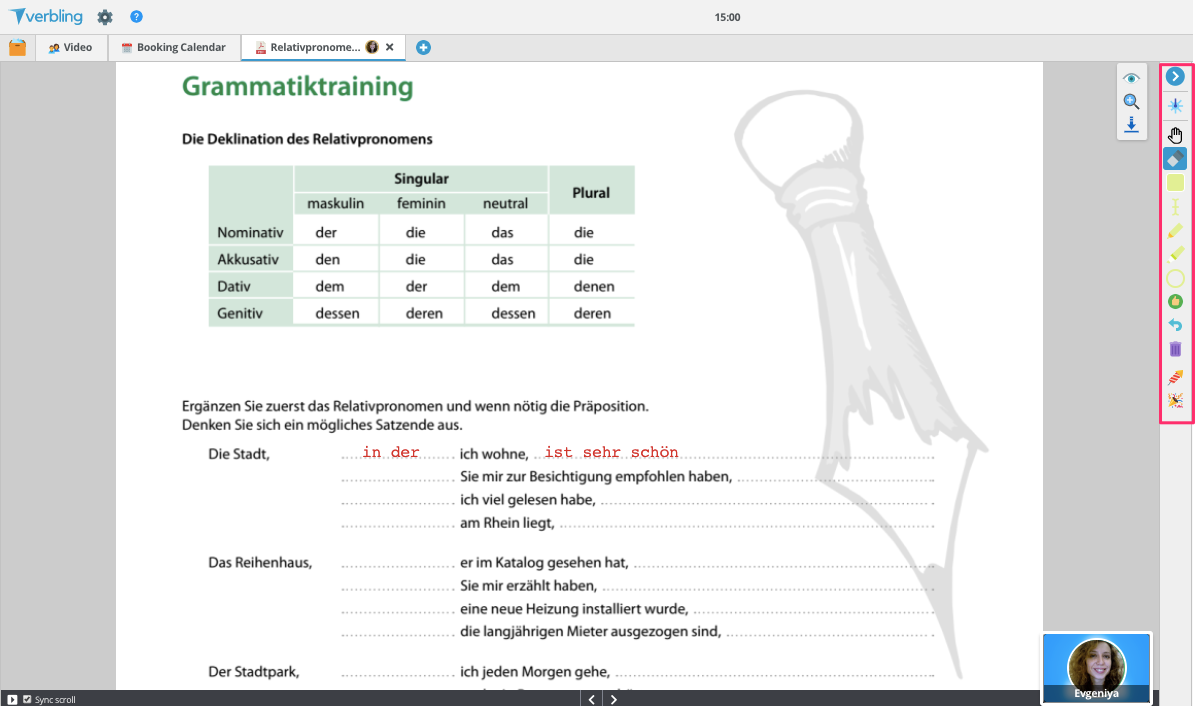 4. Textpad
Similar to Whiteboard, Textpad is an in-lesson document editor. The difference is that you are starting with a completely blank sheet of paper instead of writing over an uploaded document. You can write freely and style the text. Best of all, you can do this in collaboration with your student, and the document updates in real time. This is a great place to take and save notes during class time.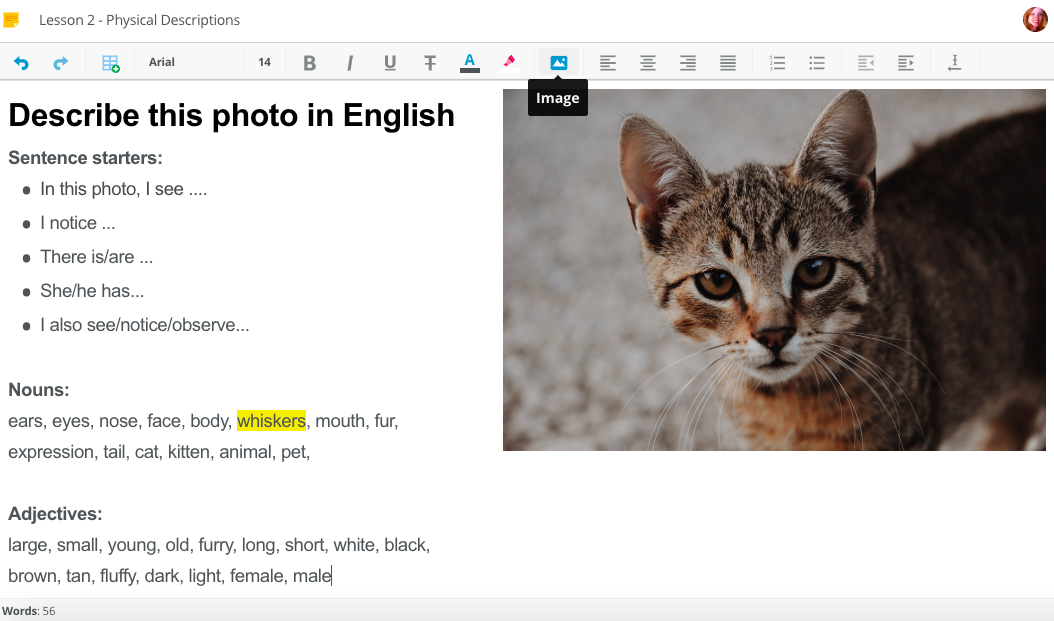 For instructions on how to use the Textpad, click here.
5. Record Feature
With the Record Feature, you have the ability to record and send videos via Verbling chat!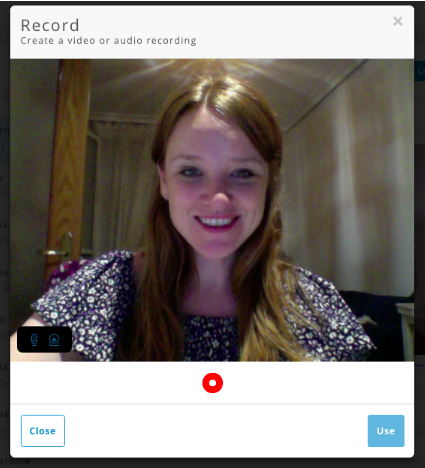 For instructions on how to use the Record Feature, click here.
6. Corrections
You can correct a student's writing from directly within the chat box using the "Correction" tool.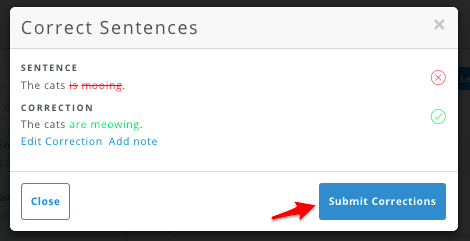 For instructions on how to use the Corrections Feature, click here.