Going on vacation? Taking a few days off? Edit your calendar to remove availability so students cannot schedule lessons with you for times when you're celebrating with family or kicking back at the beach.
To remove availability from your calendar, please do the following:
1) Click here to go directly to your Weekly Schedule or navigate to it by clicking "Teacher Admin" from your dropdown menu and then selecting "Weekly Schedule".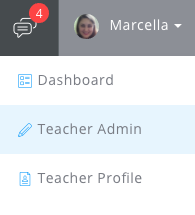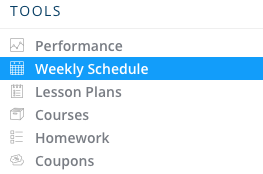 2) Use the forward arrow to navigate to the week in which you wish to remove availability.

3) Click "Remove Time".

4) You can remove certain times on your calendar by clicking those time slots or you can drag your mouse across your entire calendar to remove all times during a particular day or week. Times that are successfully removed from your calendar will be marked in grey and white stripes.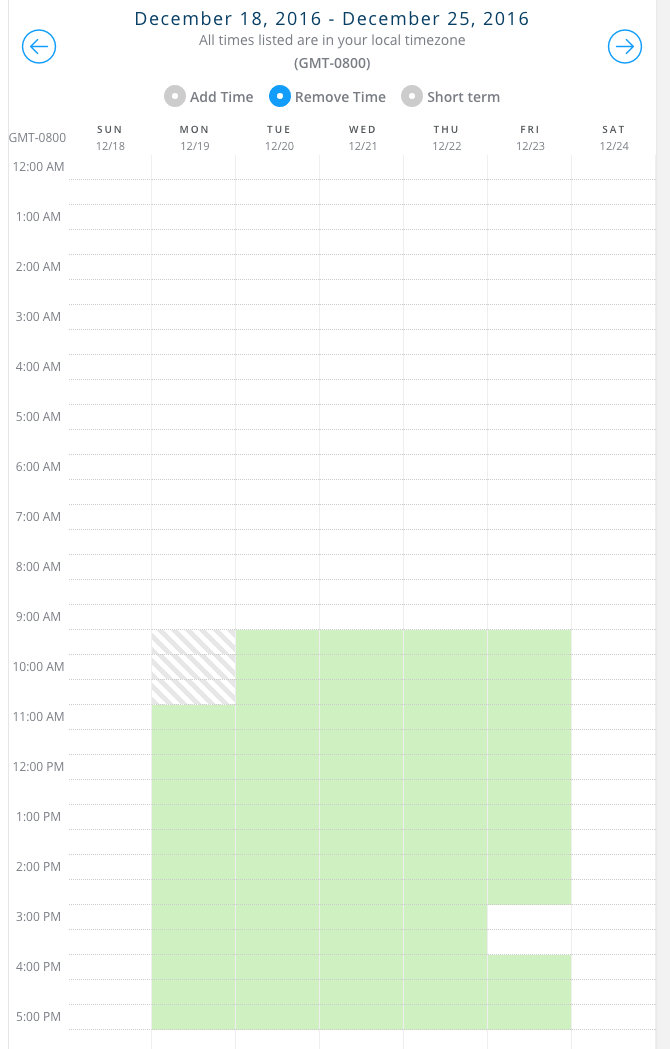 NOTE: If you plan on working from time to time over your vacation, please keep in mind that your calendar is in your local time zone and does not reflect the location where you are traveling.
5) Kick back and enjoy your vacation—you earned it!
NOTE: To stop all the students from booking you for a while, change your teaching status to "Temporarily unavailable" in Teacher Admin > General Info. If you set the date of your return, you will be able to add an auto-responder in your Verbling messenger.
IF YOU WANT TO TAKE A PAUSE IN TEACHING, SEND A REQUEST TO SUPPORT@VERBLING.COM AND WE CAN PAUSE YOUR ACCOUNT