Credit, debit cards and PayPal
Verbling accepts all major credit and debit cards and PayPal as valid forms of payment for all Verbling purchases at this time. All available forms of payment will show on the confirmation and check-out page at the time of your purchase.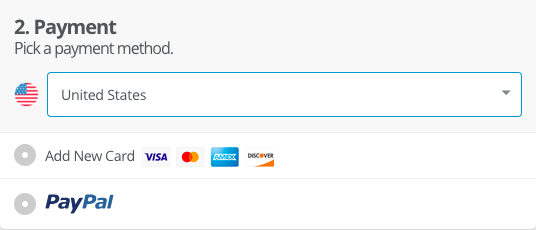 Country-specific additional payment methods
Some additional forms of payment are available for specific countries. All valid forms of payment will show as an option in your confirmation page at the time of purchase:
China: Alipay.
For payments made from Brazil, Mexico, Chile, Argentina, Peru, Ecuador, Colombia, all credits cards must be international cards.
Verbling credit
Whether you have received a refund in Verbling credits or redeemed a Verbling gift card, Verbling credits are immediately available for you to use to purchase lessons with a teacher of your choice. Learn how it works here.
NOTE: All Verbling purchases are completed in U.S. dollars (USD). Please check with your individual bank for any fees that may apply.
More info on payments
Payments troubleshooting
Is paying with Verbling secure?
Verbling Trust & Security fee
Downloading invoices
Redeeming coupons