Lessons are available to schedule for up to 6 months after the purchase date. The lesson can be scheduled for a date past the lesson's expiration date.
For example, you purchase five private lessons on July 4, 2016. You must schedule your five lessons before January 4, 2017. You can take any of those lessons after January 4, 2017, so long as they were scheduled before January 4, 2017.
Look for the "Expires" date of your lesson listed on the "Details" tab of your lesson page to know how long you have to schedule your lesson.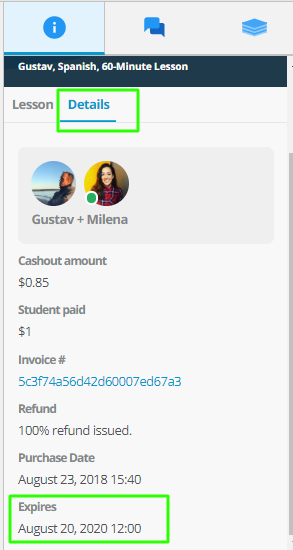 If your lesson expires before you have a chance to schedule it, see how to re-activate your lesson here. Please note, we cannot reactivate lesson that is more than 1 year old.