Increase student engagement and retention with Verbling's Homework feature! You can now send homework to specific students. You can upload files, include links, set a due date, and write a quick description of the assigned homework, effectively tailoring each assignment to your students' needs. Students will be notified when they receive homework, and you will be notified when they have completed it.
To create homework, please do the following:
1) In your Messages, click on the student to whom you wish to give homework.
2) On the bottom left side of the message, click on the "+" button.

3) Click "Homework".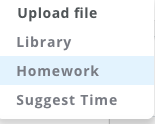 4) In the "Add Homework" pop-up, click "New Homework" if this is the first time on Verbling that you are creating homework for your students.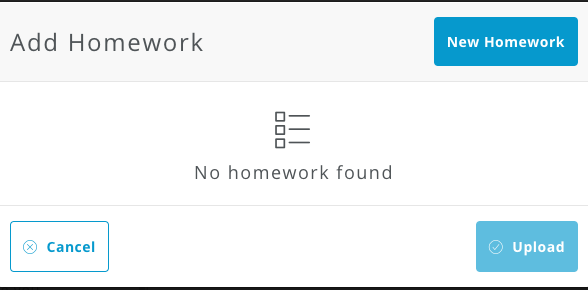 5) Add a title, due date, and include instructions for your student to follow. Optionally, you may include links and attachments if necessary.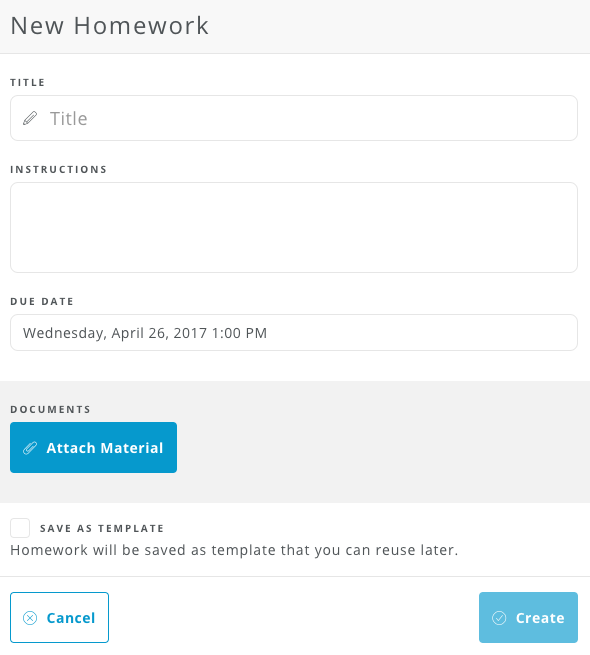 6) If you choose to attach a file, click "Attach material"
7) Then you may select "Files", "Images", or "Links", depending on the what type of item you wish to attach.

8) Click

to upload an item from your computer.
9) Select the item you wish to add to the assignment, and click

10) Optionally, choose to save the homework as a template for future use with other students.

11) Finally click

to complete set-up for your student's homework assignment.
Your student will be notified via their messages and email that they received a homework assignment from you, and you will be notified via your email when they complete it!