1) To create a lesson plan, navigate to Teacher Admin > Tools > Lesson Plans, or if you are logged in now, you can click here.
2) Fill in your lesson plan template, and click "Create Lesson Plan".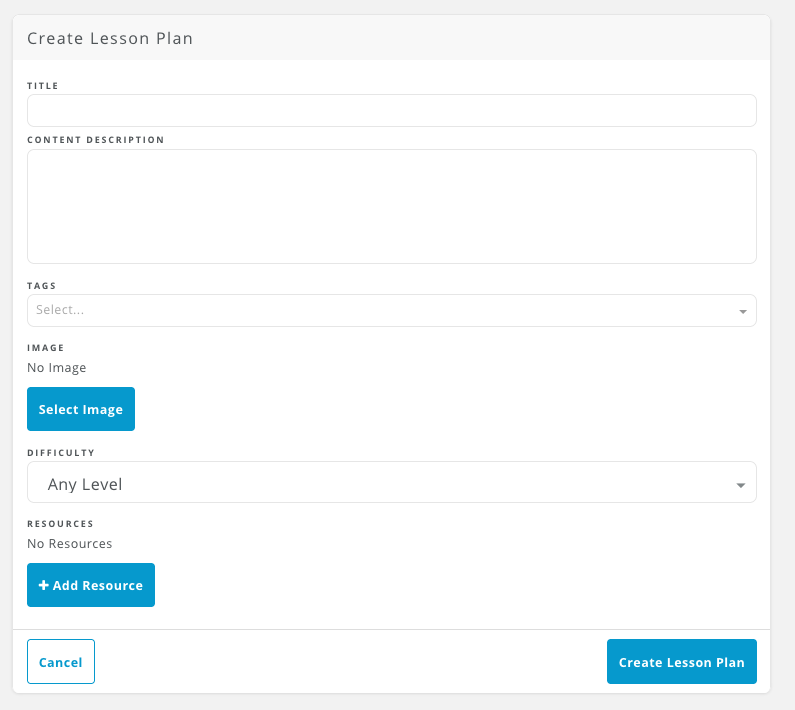 3) Your lesson plan is now saved.
4) To attach your lesson plan to a particular lesson with a student, go to your Dashboard.
5) On your scheduled or unscheduled lesson with the student, click the down arrow next to "View".

6) Click "Attach Lesson Plan" and select one of your saved lessons by clicking on it. Or, you may choose to create a brand new one by clicking "Create Lesson Plan".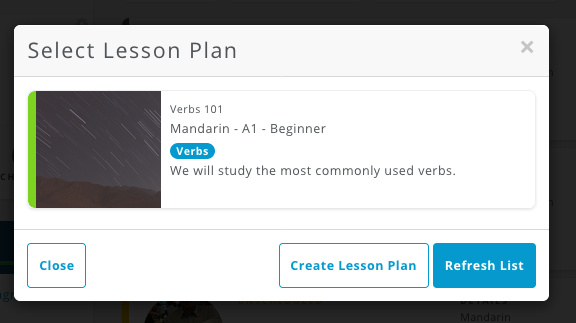 NOTE: Once you have 5 or more lesson plans saved, you may apply those lessons to a course. Courses are groups of 5 or 10 lessons your students can purchase with you, centered around one theme (such as "How to ace the TOEFL" or "Cuisine of Mexico"). To create a course, go here.
To view all your lesson plans, go here.